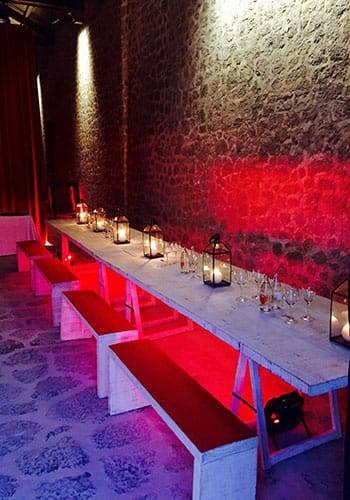 Furniture rentals for events in Palma city and Mallorca.
Opcion-1 rents furniture and accessories for all kinds of events, weddings and parties in Palma city and Mallorca.
We have a wide variety of material, which will help you bring an original touch to your events, such as different types of chill-out areas, tropical hangouts, bistro tables, round tables, rectangular tables, wooden tables, wooden benches, table linen, chairs, lit bar counters, parasols, podiums, gas heaters, refrigerators and much, much more. Be daring and add a splash of colour to your big day.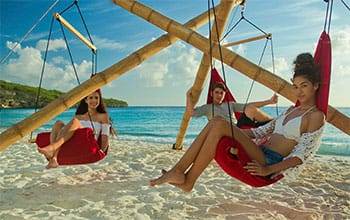 Exclusive on the Balearic Islands - Tropical Hangouts
NOVELTY! Tropical Hangouts in two presentations, hammocks or hanging chairs.
With several colour combinations to bring a fun, Caribbean atmosphere to your event. They are adaptable to any space, and the perfect choice for offering comfort, style and fun to your guests.
Available for rent and sale, as we are the authorised point of sale in the Balearic Islands.
Go ahead and try them, you won't regret it.
---